Why Aes
Advanced Electrical Systems, Inc is one of Kentucky's largest electrical contracting and engineering companies. Built on a solid foundation of customer service, we have grown into a highly productive and respected firm and have worked on some of the area's largest, high-profile projects including: U of L Cardinal Park Athletic Facilities, Metro Call 911 Center, Louisville Downtown Marriott, Louisville International Airport TSA projects, Churchill Downs & UPS Worldport.
Headquartered in Louisville, AES is a certified Women Business Enterprise (WBE) by WBENC—that has been recognized in Business First multiple years as one of the largest, top Women Owned Businesses in the area. AES portfolio includes projects that cover a large spectrum of industries and customers. We have expertise with projects in virtually every field of electrical construction: Design/Build services, industrial and commercial developments as well as, government, institutional, data centers, healthcare, educational facilities, public works, bio-tech/pharmaceutical, defense industry and high security facilities.
About AES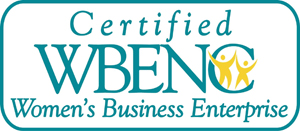 AES has grown to become one of Kentucky's premier electrical and technology providers. Founded in 1993, we have established a reputation of providing state-of-the-art design, construction, maintenance and 24 hours service to our customers. Our focus on innovative approach to improve productivity of installation and quality of electrical systems sets AES apart from all others.
AES has established a reputation for more than completing high-profile projects on time and within budget. Our team contributes to community organizations, civic initiatives and charities in the Louisville and surrounding areas. We strive to be good stewards of the environment and socially responsible through our actions in our community!
What Makes AES Different
Our team of professionals dedicated to exceeding customer expectations.
We specialize in finding innovative, cost efficient solutions.
AES has a mission to power the future with sustainable technology.
Commitment to quality and safety on every project.
Mission Statement
"The mission of AES is to be the leader in electrical contracting, providing the highest quality of customer service by continually educating our team, going beyond customer expectations and providing a friendly and enjoyable working environment."
Vision
To be Kentucky's premier electrical contracting and engineering firm.
Customers will see us as fundamental to their success. We will stand behind our word and commitment.
Employees will be proud to work for AES. We will provide opportunities for growth and success.
AES will be committed to our local communities. We will demonstrate respect for all and care for our vulnerable environment.
Values
AES is committed to high standards of ethics and integrity.
There is no compromise to quality and safety.
Team work and mutual respect are paramount.
Continuing education provides advancement for employees and added service/value to our customers.
We strive for excellence – and believe our customers deserve the best.
We understand the importance of sustainability and planning for the future.