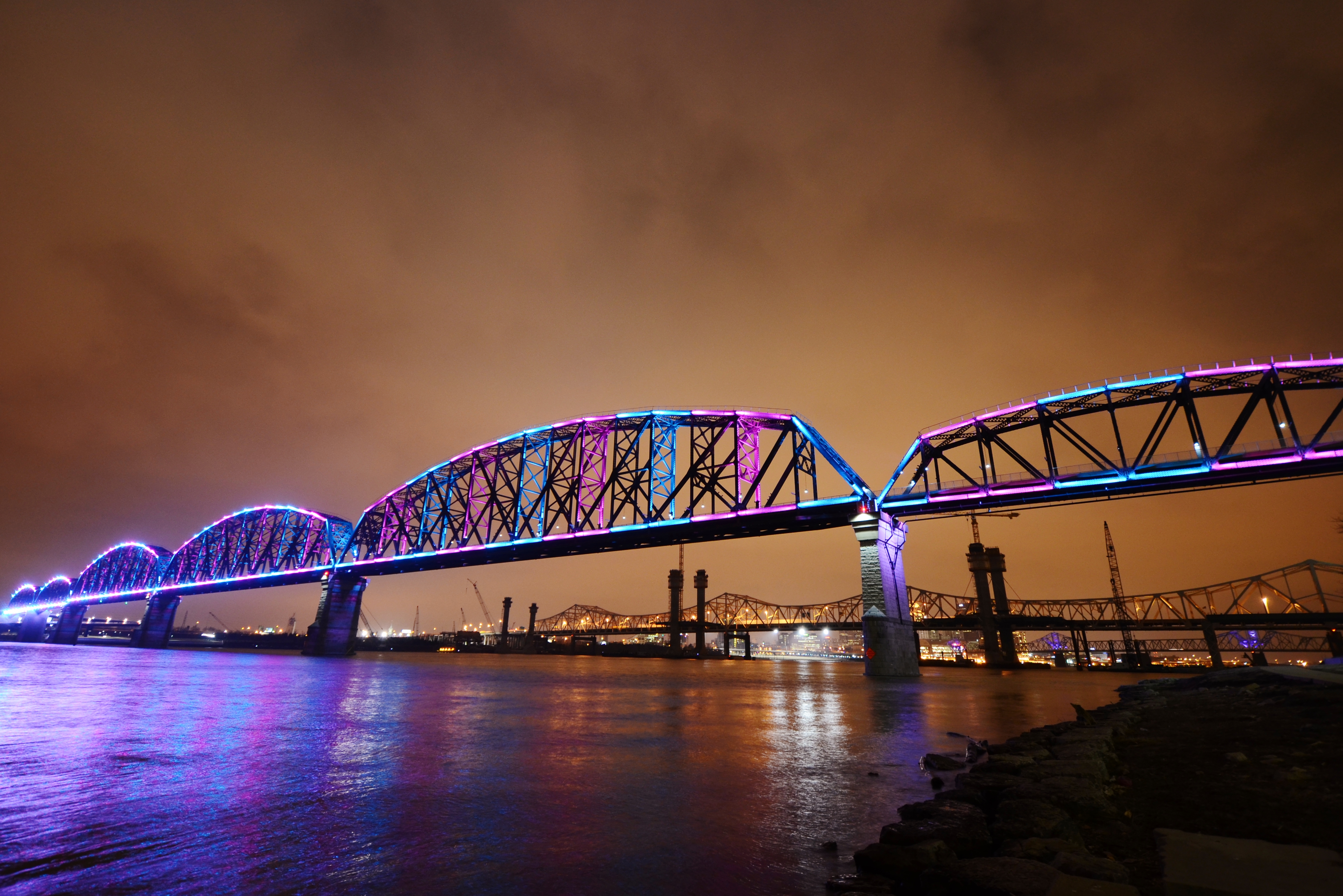 After a week of testing, our technicians turned the lights on downtown. The new, permanent light show on the Big Four Bridge officially debuted February 11, 2015.
The new $2 million display included 1,500 computerized lights, including flat LEDs, wide-beam floodlights and spotlights, and will be visible for miles. The entire system can be programmed for different holidays and events, including choreographed motion and other effects.
"AES was honored to be awarded such an amazing landmark for downtown Louisville," said James Strange III. "After the grand opening, and hearing from everyone around town how beautiful they think the bridge is with the lights, that just makes it even more enjoyable to be part of such a significant project. We hope everyone enjoys as much as we do."
During the opening ceremony, Mayor Greg Fischer said "I think it puts a great stamp and exclamation point on the city." The Big Four Bridge has carried over a million pedestrians in its first year. The new light display will help contribute to the City of Louisville's goal to increase the nightlife scene downtown and help people feel safer using the bridge after dark.
AES is proud to have participated in such a visible project, with so much potential to positively impact our community.